YouTube announced an HTML5 version of the YouTube service a couple days ago. Now Vimeo is joining in and announced their new HTML5 player. This is great news for anybody that has an older computer, a slower netbook, or (like me) an older Mac Mini under your TV.
Watching an older flash video on the older YouTube, my CPU utilization from Safari and Flash is between 100 – 150% usage: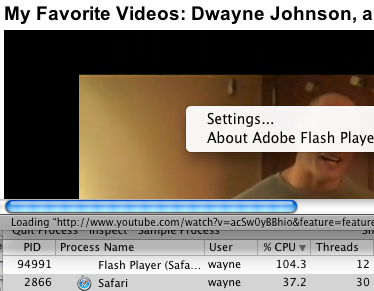 Watching the same video on YouTube HTML5 Beta, my CPU usage hovers around 20-25%: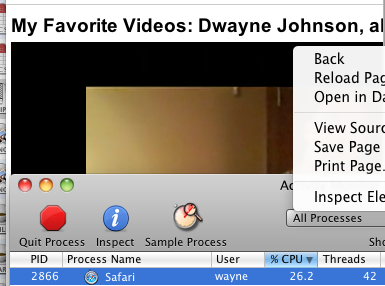 Not a month into the new year and already one of my 2010 predictions is rolling along.