iPad, Multi-Tasking, Flash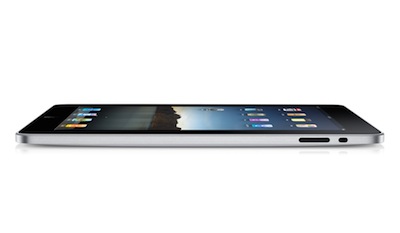 The anticipation built, the hype was beyond anything we had seen, the announcement was made, and now we're left to ponder what it all means.
Yes, the iPad can be distilled down to 2 words: giant iPhone, but today's announcement was never about the hardware (aside from the custom A4 cpu) but about the software. iPhone 3.2 OS, essentially the same OS that will be running in the iPhone sitting my desk.
iPad, in that respect, is underwhelming.
The two most requested features of the iPhone OS are Flash and multitasking. Neither of these features are in the iPhone 3.2 and ostensibly will not be available when the iPad launches in late March.
I can see how Apple justifies not having either of these features; none of which are technical. Let's start with Flash. It is a resource drain, source of countless crashes, and the source code is ultimately not owned by Apple.
However, the main reason why Apple doesn't want Flash on the device is that it can't be optimized. Flash sits on top of Safari which sits on top of the OS; essentially a VM. With the iPad, Apple has designed custom silicon optimized for their OS and applications built off of their SDK. Flash applications are not built off their SDK, unoptimizable.
Multitasking is another matter. It's obviously technically possible (read: jailbreak) but Apple is holding back on it because it impacts the user experience. Normal users do not want to deal with resource management nor do they understand it. How many Windows users have you seen with 50 icons in their task tray and complain their computer is "slow". That's not the perception that Apple wants users to have of the iPhone, and now the iPad.
Background Mobile Safari playing a flash video and it's welcome to SlowVille – population: lag.
Apple will eventually offer multitasking once the silicon becomes fast enough that it doesn't impact the user experience. They could potentially approve certain apps to be backgrounded, putting a resource cap for backgrounded apps, or limiting the number of background apps.
Apple's answer for Flash? HTML5 and native apps of course.
I will be pre-ordering an iPad sight unseen. I know I'm in the minority and all the uses I imagine are very niche. But, what I wouldn't give to own a first gen iPod. I believe the iPad is a product of that magnitude.