Google App Engine: No AWS Killer, Python++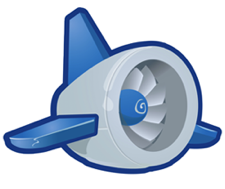 Tonight Google releases Google App Engine and TechCrunch.com has the coverage.
The biggest news is that App Engine is free to use up to a certain amount, like all other Google developer services. (As I previously postulated.) Pricing after the free period has yet to be determined.
Applications cannot use more than 500 MB of total storage, 200 million megacycles/day CPU time, and 10 GB bandwidth (both ways) per day.  
The downside is that all the apps have to be written in Python. It's a language that's not as popular as PHP or as chic as Ruby but has been proven to scale and seems to be getting traction again as django matures.
I, for one, would love to be getting back into Python but Google App Engine won't be a home run until they offer it in true services style. Any language and piecemeal. For example, as I read it, I can't use BigTable and GFS for my self-hosted PHP application. Undoubtedly, this will eventually happen. I can also see Amazon firing back making portions of AWS free for small users.
Update: HighScalability.com has a good technical overview of GAE's sandboxed python environment.