Mobile Monday – Social Software
Just got back from Mobile Monday where the theme this month was about mobile social apps. The companies that presented were, bebo.com, loopt, and Nokia's Mosh. It was a huge turn out and there was a line out the door with many people being turned away. (Congrats to Mike Rowehl for such a great event, not to mention for getting me in!)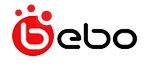 Bebo's Jordy Mont-Reynaud started off presenting Bebo's upcoming mobile offering. A WAP based mobile version of the social network Bebo is due to premier on Orange UK. Obvious move since Bebo dominates the social networking arena in that market.



Loopt's Sam Altman previewed their social networking app which concentrates on location, location, location. The app offers a powerful location based downloadable social application and Altman previewed the upcoming AIM integration. LBS applications usually need to partner with carriers to gain access to that valuable data and Loopt already has signed up with Boost and Sprint. Verizon is rumored to be announced in the next couple months.

The last presentation, Mosh, was a great disappointment. Mosh is Nokia's cross carrier, cross platform social network concentrating on sharing media from pictures to video to applications. The part that's missing is the 'social' aspect. The only social aspect is that you can add people, comment on items, and that's about it. Missing are groups, private messaging, testimonials, discovering other friends, you know basic social network functionality. Even when you add someone to your network, they're not called friends, simply My People.
Maybe Nokia isn't trying to build a social network and simply trying to build a media sharing site. If that's the case than the marketing language needs some work because a Google search for mosh nokia social network turns up over 350k results, many that call Mosh a social network.
It's pretty clear, that a big giant like Nokia just doesn't get social networking while smaller startups like Bebo and Loopt are posed to lead the way.