Android SDK 0.9 Released – First Impressions

Google released the closest look at their new Android software today through SDK 0.9. I've been playing around the the emulator (my second time with the platform mind you) and my overall feeling is that they've got all their bases covered and it'll be a solid platform. The question is will it be something special?
Browser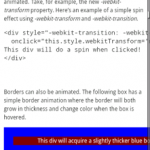 The first app I dove into was the browser. I was mainly interested in the CSS animations that WebKit has been implementing. I visited the test page on Surfin' Safari and 2/3 the demos worked. The spinning div does not work. Animations ala iPhone, which I covered here, are not supported however. That's to be understood since those were more Mobile Safari specific.
Notifications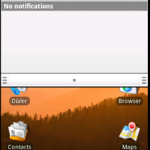 I noticed the notification system that appears if you swipe the title bar. Until Apple gets background apps working, this will be a huge competitive edge for Android. (Imagine all the chat applications that aren't happening because you can't background an App on the iPhone.)
Google Streetview
One feature that the iPhone Google Maps application is missing is Streetview. This is one feature where I can see Google telling Apple they are forbidden to implement thereby giving Android's Google Maps a one up.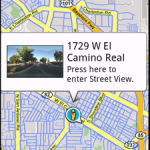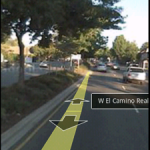 … and lastly
I'll let the picture speak for itself.